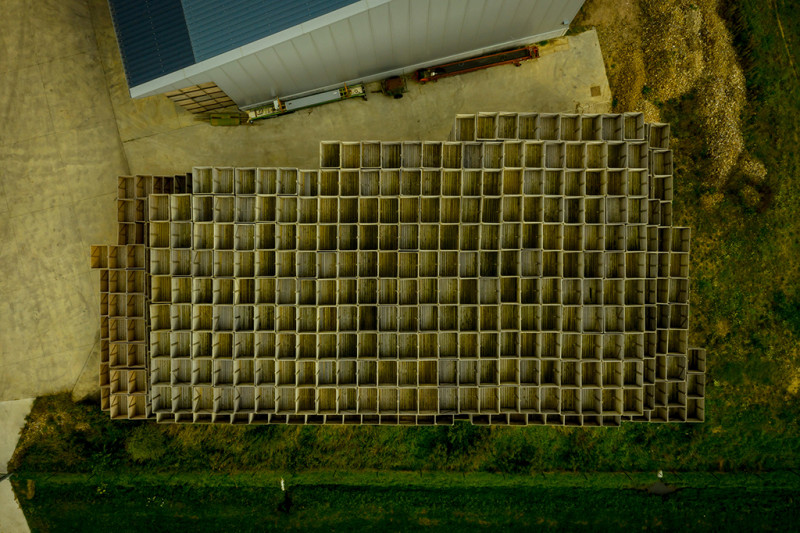 Société du Terroir de Geer
Welcome to our new website! Here, you can learn more about who we are, get to know our members and explore our products. You'll also discover how we're doing our bit for sustainability.
Our mission
At STG, our mission is to bring to market fresh, high-quality potatoes that meet consumers' expectations – now and in the future. How do we do that? First, we support our farmers throughout the growing season. Then, once the potatoes are harvested, we receive, store and sell them. To keep our customers happy, we offer a wide range of varieties and sizes, with highly flexible logistics arrangements.
Our values
Our cooperative brings together a group of farmers who have been pioneering sustainable potato-growing techniques since the turn of the century. We believe in respect and empowerment for our farmers, and we constantly seek new, more environmentally friendly production and storage methods.
Our priority is to establish long-term relationships with our customers built on trust.
Sustainability
At STG, being sustainable isn't just a sales pitch – it goes to the very origins of our cooperative. We foster sustainability in three ways:
Social sustainability
In a world of fierce competition and heightened individualism, we could think of nothing better than joining forces to share risks and pool skills and expertise. Being part of a 20-strong cooperative means sharing experiences, working in a warm, friendly environment and achieving a better balance between producers and buyers – all of which motivates our members to constantly improve their methods and produce only the very best.
By selling direct to consumers from the cooperative and diversifying our members' activities and produce, we're able to nurture ever closer ties with our home region.
Environmental sustainability
Sustainable farming practices: Our farmers are located in the Hesbaye, the most fertile region of Belgium. Because we have an almost-mythical attachment to our precious land, employing farming methods that are kind on the soil – and on the environment – comes as second nature. All STG members meet GLOBALG.A.P. standards for safe, sustainable production, and some of our farmers also have organic certification (BE-BIO-01). We're committed to selecting the best plots, using the most-up-date equipment and surrounding ourselves with the best advisers. Fertilisation, irrigation and disease control is managed at plot level, at we play our part in bee conservation through our partnership with BeeOdiversity.
Sustainable storage practices: Our extensive system of solar panels, combined with a centralised refrigerator management system, helps to drastically reduce our electricity use. Our ambitious target is to become fully energy self-sufficient by 2030.
Economic sustainability
By joining forces, we've established ourselves as a major supplier of fresh, high-quality potatoes. We work hard to make sure our profits are shared equitably all along the value chain, so that every link in the chain has the resources to invest in modern, innovative means of production that meet the very highest standards.
Our elaborate profit-sharing system has a dual benefit: it encourages our farmers to strive for quality while covering the risks that come with constantly seeking new ways to deliver for our demanding customers and consumers.